An ADpak includes one drum kit* together with different production presets. Clicking on the Preset Browser icon or the preset name in the top left corner of Addictive Drums 2 brings up the Preset Browser where you can see all your ADpaks on the right hand side. If you don't see your ADpak, open up the XLN Online Installer and make sure that there's a green check-mark in front of the ADpak and that the XLN Online Installer states that "Everything is up to date".
ADpaks do not include any midi grooves (drum rhythms).
*Reel Machines contains several electronic drum kits and drum machines.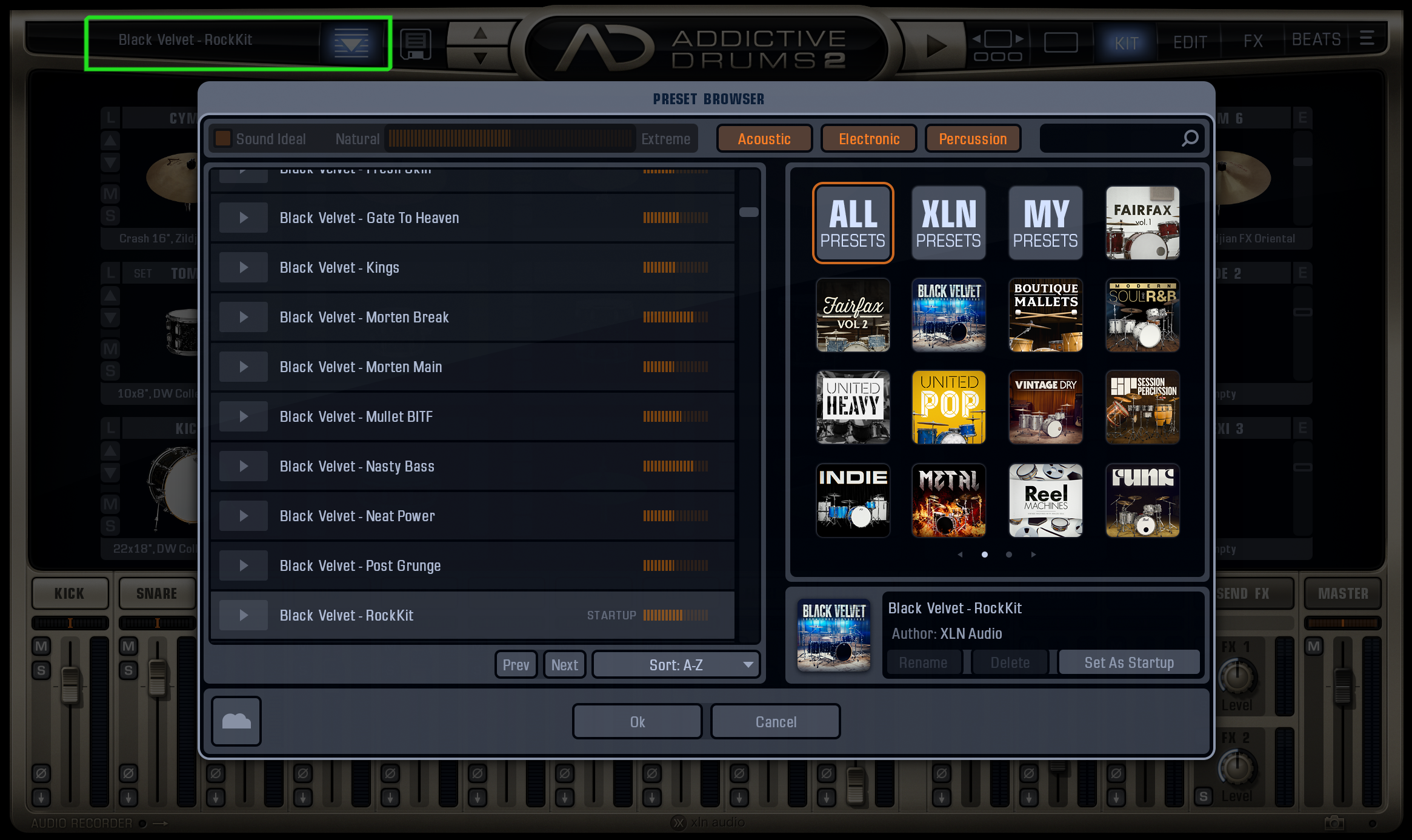 A MIDIpak includes drum grooves for the BEATS page. The grooves can be used with any ADpak (drum kit) that you already have in your library.
MIDIpaks are automatically installed when you run the XLN Online Installer, the reason that they are greyed out in the installer is because you cannot uninstall them. Technically all our MIDIpaks are already installed on your computer along with Addictive Drums 2. MIDIpaks are around 1 MB each in size so they don't take up much hard drive space, and installing them together with the AD2 engine makes for a safer and quicker installation. However, only the MIDIpaks that you have licenses for are unlocked and available in Addictive Drums 2. Click on the BEATS page in Addictive Drums 2 and you should find your installed MIDIpaks there.
MIDIpaks do not include any sounds or samples.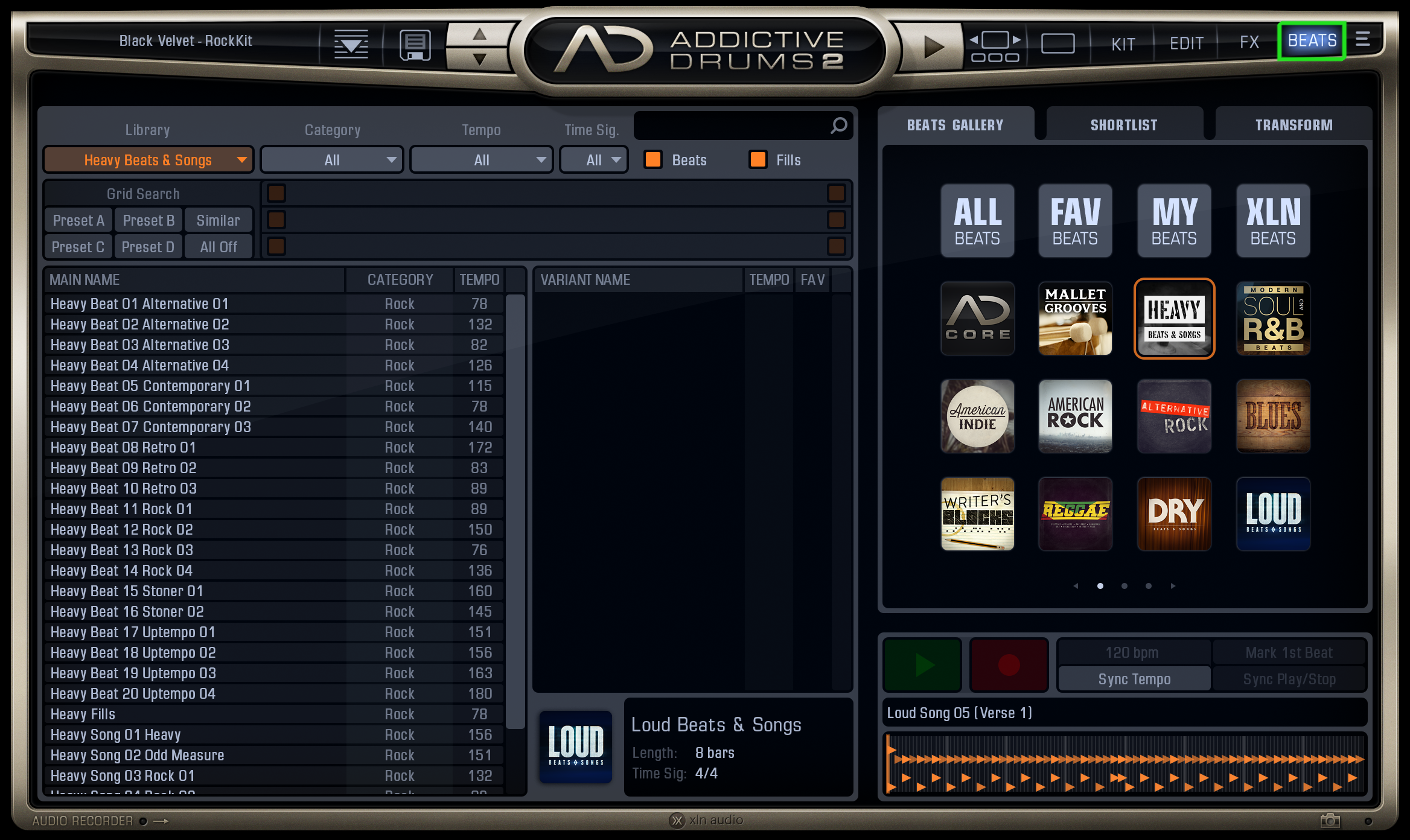 A Kitpiece Pak contains a single drum kit piece for your Addictive Drums 2 library. You can load it on the KIT page and use in combination with all the other drums you own. Clicking on the name of the kit piece brings up a dropdown menu with all available kit pieces for that specific slot and clicking on the L button brings up the Kitpiece Browser where you also can select the kit piece for that slot.